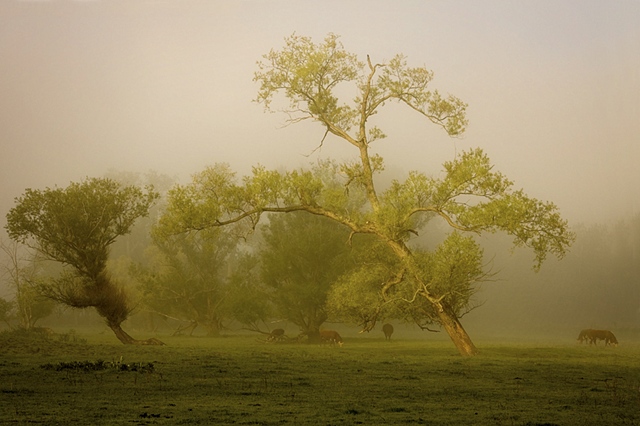 ~


Becoming a photographer over the past decade has been a process which seems to have been an organic outgrowth of other work I have done in my life. My development as a photographer is grounded in the experiences of the two central vocations in my life. Sensitivity to light in its myriad forms, awareness of the interplay of shapes and shadows, an eye for the reflection of natural elements in water all contribute to capturing the photographic image. There is a process of learning and recognition inherent in all my work.
Photography offers the opportunity to use in new ways my intuitive eye and to employ the sensitivity that was critical in my career as a special needs teacher and learning styles specialist. I love to capture the mood, the essence, and the nuance of the moment. My images represent spontaneity. Something will grab my attention; perhaps, out of the corner of my eye, I see an unusual pattern or texture, special lighting or shadows, and I photograph it before the moment passes. I have come to realize that these special conditions are fleeting, never to be replicated. It is a joy to capture these moments in time.
My work training and caring for horses on my farm over the years has helped develop a deeper level of awareness, enabling me to provide what it is that these intelligent and sensitive creatures need. This allows me to create an environment in which each of the horses is comfortable with the ways I interact with them, and they each trust me to understand their individuality. This experience has been a foundation for my photography.
Living for the past forty-six years at Mistover Farm in West Deerfield, Massachusetts with my husband, Bill, caring for the horses, has led me to discover in nature elements in the external environment which I see and feel in the inner environments of both the young people I tutor, and the horses I train.
Perhaps nothing is more acutely satisfying than being in the moment when the external world reveals itself most exquisitely, and acting on that recognition brings the image to life through my photography.
This is the essence of my work.
Judy Cummings, Photographer